Lise Carlson. Something About Time. 2006. Oil on Canvas.



contributors


issue no. 9
Sophie Andrews | white dust and roses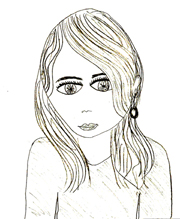 Sophie Andrews is a 5th-grader in New York's Hudson Valley. Her interests include: modern dance, soccer, art, designing clothes in her sketchbook, rollerblading, listening to music, and writing stories; but her favorite is art — from acrylics to Japanese ink. Sophie's work has appeared in Entelechy many times.




---

David Appelbaum | the last appletree
David Appelbaum is the publisher of Codhill Press; his most recent book is Jacques Derrida's Ghost.
---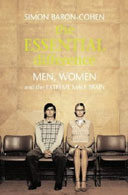 Simon Baron-Cohen is Professor of Developmental Psychopathology at the University of Cambridge and Fellow at Trinity College, Cambridge. He is Director of the Autism Research Centre (ARC) in Cambridge. He holds degrees in Human Sciences from New College, Oxford, a PhD in Psychology from UCL, and an M.Phil in Clinical Psychology at the Institute of Psychiatry. He held lectureships in both of these departments in London before moving to Cambridge in 1994. He is also Director of CLASS (Cambridge Lifespan Asperger Syndrome Service), a clinic for adults with suspected AS.
He is author of Mindblindness (MIT Press, 1995), The Essential Difference: Men, Women and the Extreme Male Brain (Penguin UK/Basic Books, 2003), and Prenatal Testosterone in Mind (MIT Press, 2005). He has edited a number of scholarly anthologies, including Understanding Other Minds (OUP, 1993, 2001), The Maladapted Mind (Erlbaum, 1997) and Synaesthesia (Blackwells, 1997).
He has also written books for parents and teachers such as Autism: The Facts (OUP, 1993), Tourette Syndrome: The Facts (OUP, 1998), and Teaching children with autism to mind read (Wiley, 1998). He is author of the DVD-ROM Mind Reading: an interactive guide to emotions (Jessica Kingsley Ltd, 2003) that was nominated for a BAFTA award for Best Off-Line Learning.
He has been awarded prizes from the American Psychological Association, the British Association for the Advancement of Science (BA), and the British Psychological Society (BPS) for his research into autism. For 2007 he is President of the Psychology Section of the BA, Vice President of the National Autistic Society, and received the 2006 Presidents' Award for Distinguished Contributions to Psychological Knowledge from the BPS. His current research is testing the 'extreme male brain' theory of autism at the neural, endocrine and genetic levels.
---
---
In addition to writing poetry, Courtney Druz has worked as a graphic designer and architect in cities along the East Coast and in Jerusalem. She holds a B.A. in Religious Studies from Brown University and a M.Arch. from the University of Pennsylvania.

---
D.A. Feinfeld | amputation

D.A. Feinfeld's work has appeared in many journals, including Ploughshares, JAMA, Atlanta Poetry Review, RE:AL, The Hollins Critic, Sulphur River Literary Review, Heliotrope, Slant, and Centennial Review. He's had poems published in four anthologies: Blood and Bone (University of Iowa Press 1998), Verse and Universe (Milkweed Editions 1998), The Practice of Peace (Sherman Asher Press 2001), and Private Practice (University of Iowa Press 2006). He has also published three books of poetry: What Do Numbers Dream Of? (University Editions 1997), Bestiary of the Heart (Fithian Press 2000), and Rodin's Eyes (Fithian Press 2004).

---
Maryanne Fisher | not just-so stories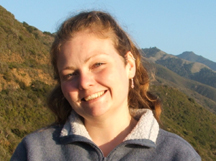 Since completing her doctoral degree at York University in 2004, Maryanne Fisher has been an assistant professor of psychology at Saint Mary's University in Halifax, Canada. Her primary interest is in the evolutionary foundations of human interpersonal relationships. Currently her programme of research pertains to female intrasexual competition. Her other areas of interest broadly include women's mating strategies and indicators of female physical attractiveness. She also has an interest in the intersection of computers, psychology, and gender, particularly the reasons underlying women's under-representation in information technology, and is the Co-Director of the newly formed Centre for the Psychology of Computing.


---
Glenn Geher
|
not just-so stories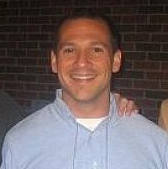 Glenn Geher
received his PhD in social psychology at the University of New Hampshire in 1997 under the mentorship of Becky Warner. His dissertation, which won the university's Sigma Xi Outstanding Dissertation Award, addressed adults' perceptions of romantic partners and intimates in light of social-perceptual biases (such as self-enhancement).
He is currently associate professor of psychology at SUNY New Paltz and is chair of the University's Evolutionary Studies Program Development Committee, which is working to implement an interdisciplinary undergraduate concentration focusing on evolutionary principles applied across disciplines. This program is modeled closely after an existing program at Binghamton University (directed by David Sloan Wilson). At New Paltz, Glenn teaches courses in evolutionary psychology, social psychology, personality psychology, statistics, and research methods.
Glenn has more than 20 publications on multiple topics in social and personality psychology. His newest research, on the topic of mating intelligence, seeks to synthesize mating-relevant constructs from evolutionary social psychology with extant research and theory on the topic of intelligence. In addition to his current empirical work on this topic, he is co-editing a book on mating intelligence with Geoffrey Miller (of the University of New Mexico) titled Mating Intelligence: Theoretical and Empirical Insights into Intimate Relationships.
Glenn is also the lead guitar player for one of the only all-faculty punk-rock bands in the country: Questionable Authorities.
---
Daniel J. Kruger | celebrity aesthetics as mortality terror management



Daniel J. Kruger earned his PhD in Social Psychology at Loyola University Chicago and is currently a Research Scientist at the University of Michigan. His evolutionary research interests include:
altruism, cooperation, competition, risk, life history, mortality patterns, mating strategies, and applications for social and ecological sustainability.
---
Eric D. Lehman | the lie of memory
Eric D. Lehman is an aspiring chef, a poetry addict, and a voracious reader. In his spare time he tracks animals and tries to write at least one book per year. He is also a Professor of English at the University of Bridgeport in Connecticut and has previously published travel stories, fiction, essays, and poetry in various journals, such as Hackwriters: The International Writer's Magazine, Switchback, Nature's Wisdom, Canopic Jar, and Identity Theory.


---
Alan T. Lloyd | understanding the human capacity for warfare

Alan T. Lloyd, M.D. is a psychiatrist and psychoanalyst in private practice in Humble, Texas, a northern suburb of Houston. Dr. Lloyd received his baccalaureate degree in Psychology (Magna Cum Laude) as well as his medical degree from the University of Utah. He completed his residency training in psychiatry at the Detroit Psychiatric Institute at Wayne State University. While there, he spent a year collaborating with Randolph M. Nesse at the University of Michigan's Evolution and Human Behavior Program pursuing an interest in evolutionary theory and psychoanalysis. Dr. Lloyd completed psychoanalytic training at the Houston-Galveston Psychoanalytic Institute where he was a three-time winner of the David Freedman prize for psychoanalytic writing as well as the recipient of the Affiliate Council Prize of the American Psychoanalytic Association for his paper, "Metapsychology and the Selfish Gene." His research interests reside in evolutionary metapsychology, including the evolution of psychodynamic mechanisms, dreaming, as well as evolutionary implications for psychoanalytic therapy.
---
Deborah Marsden | intelligent evolution; electromagnetism
Debbie Marsden is a Psychology and Philosophy graduate from the University of Dundee and currently an MA-candidate in Visual and Creative Practice at Blackpool and the Fylde College.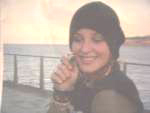 ---
Zachary P. Norwood | compassionate capitalism?
Zachary P. Norwood is a first-year Ph.D. student at the University of Auckland, New Zealand. He's developing new methods for analyzing literary "meaning" from the standpoint of both cognitive and affective neuroscience. His book review of Brain Fiction appeared in Entelechy's issue no. 7.
---
Rosemarie Sokol |
m
odernized mutated vinegar tasters; redefining darwin; not just-so stories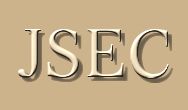 Rosemarie Sokol is a social psychologist who studies human behavior by examining the interactions between evolution and development. Her research on attachment vocalizations stresses the importance of prosody in the development and maintenance of intimate relationships. These vocalizations include whines, cries, infant-directed speech and romantic speech - all of which are quite acoustically similar. Rosemarie is Co-Editor of the
Journal of Social, Evolutionary, and Cultural Psychology
, and Vice President of the NorthEastern Evolutionary Psychology Society.
---
Sarah L. Strout | not just-so stories

Sarah L. Strout received her PhD in social psychology from Clark University in 2006. She is currently an Assistant Professor of Psychology at Southern New Hampshire University where she teaches courses such as Social Psychology, Criminal Psychology, Advanced Research Methods and Statistics, and Personality. She recently created the SNHU Social Psychology Lab, with 12 undergraduate students in the first year conducting research. Sarah's research interests include the social, evolutionary, and cultural influences on human mating strategies. Her work has been published in
Evolutionary Psychology
,
Behavior and Philosophy
and
Cultural Psychology
. In addition to her articles, she is author of various chapters and reviews. She is co-editor with Rosemarie I. Sokol of the J
ournal of Social Evolutionary and Cultural Psychology
and editor-in-chief of the
International Journal of Idiographic Science
.
---
James Warner | tornadoes along a möbius strip
James Warner is a San Francisco writer and soccer dad. His stories have appeared in Narrative, Identity Theory, Eclectica, and more. Links to some of his stories are maintained at his website. He is currently on the faculty — in the primordial sense — of Ransom's Institute. Like most known organisms, he is fighting a losing war against entropy.
---

Brian Wilkins
|
the graduation of prometheus
Brian Wilkins is a candidate for the MFA in Poetry at the University of New Hampshire. He is also a scribbler, an epicure, and, inexplicably, a good dancer.
---
Copyright © 2007 Entelechy: Mind & Culture. New Paltz, NY. All rights reserved.